About me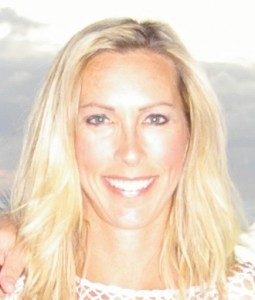 I do not claim to be an "expert" in conscious parenting.
I am, however, passionate about it.
I live, study, practice, and advocate conscious parenting.  I am a clinical nutritionist (also trained in a variety of other holistic health modalities) and a mom.
I am also a passionate devourer of books, and an eternal student, in the topics of parenting, natural health, spirituality, personal growth, energy medicine, consciousness, and positive discipline.
There are parenting experts out there with advanced degrees in child psychology, who can speak more authoritatively to the impact various practices have on child development.  And I am featuring many of them here for that reason.  They are the authority from an academic standpoint and I've learned a tremendous amount from these amazing people.
As a reader of this blog, you will be witness to my journey as a conscious parent.
When I originally started this site, my vision was to create a place for all information on conscious parenting.  I'd feature experts, share my experience as a holistic practitioner and as a parent.  To create a community of like-minded parents on a similar journey.   But it was mostly going to be about the topic, and while I knew a lot about it, I was just planning to be the facilitator of the discussion.
What has become clear to me recently, is that needs to be something much more personal.  It has to be about my experience – sharing my thoughts, my ideas, and yes, even my mistakes.  It's going to be about my human-ness.
Doing this blog in this manner is the epitome of me facing my biggest fear – being vulnerably exposed as who I really am.  And just for good measure, I'm doing it in a very public way.
I thought I had faced my biggest fear back in 2001, when I jumped off a ferry into the freezing San Francisco Bay next to Alcatraz and then swam to shore.
But nope.
Opening myself up to scrutiny, criticism, and judgment is way scarier than that.
Which is also one of the most essential concepts of conscious parenting – healing the wounds from the past in order to be the most authentic you.  For me, that involves sharing my heart – freely, openly, without reservation, or fear.
For those of you who don't know me, I have spent most of my life in a series of achievement-oriented environments….achieving national recognition in competitive tennis, attending Harvard, getting a MBA, and finally corporate America.  Every one of those environments emphasized being "professional."  Whether it was on the tennis court, or at work giving a presentation to the CEO of a client company,  and even in my home, I was always with my game face.
Being polished, professional, smart, and respected was paramount.
Emotions and imperfections were all to be hidden and there was no place for them if you were to stay on top.  I even had Vince Lombardi's "What it takes to be number one" speech taped to my bedroom wall throughout my teenage years.  Next to that were my newspaper clippings and my tennis trophies – all on display to remind myself of my worth.  Or so I thought.  Worth to me was accomplishment and external measures.  And I surrounded myself with them during my most awkward years because I needed something to turn to when the inevitable teenage insecurities reared their ugly heads.
I spent the first 35 years of my life living in my head….at the same time, deluding myself that I was also connected to my heart.  As someone who feels things so deeply, I couldn't comprehend the idea that others were not experiencing me the way I was experiencing myself.  What I've realized in the last year is that I've always worked very hard to shield and protect my heart.  In friendships it's been easier, but in my love relationships it's been a challenge to say the least.  As a mom, however, it's been the most natural, simple thing to share myself completely.  It's that first experience of my true self when I gave birth that jarred me forward into a deeply emotional, challenging and rewarding path of self-discovery and healing.
This part of my journey is about my demonstrating and practicing living from my heart, and allowing people to know my heart.  I am putting myself out there, for people to see and hear the good, bad and the ugly.
I hope that you can find some synergies between what I'm sharing and your own life.  All I ask is that if you participate in this community, that you are kind and respectful.  Opposing opinions are welcome, insults and meanness are not.  As parents we are so in need of supporting each other through this journey of raising our children, and I hope that you can find that here.
I've always said that the moment you give birth, you are also uncovering all the things you need to heal that you didn't even know were there.  No matter how competent or accomplished you are in other areas of your life, becoming a parent brings up all your vulnerabilities, insecurities, fears, and hurts.
Thank you for your support and participation.  The personal messages I have received from several of you about this work I'm doing here mean the world to me.
I am so grateful for every single one of you, and for this chance to share my life with you.
In abundant gratitude always,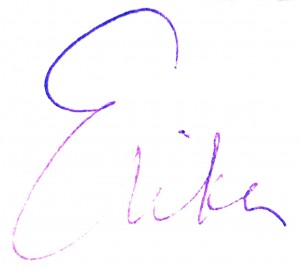 For my formal, professional bio, click here.